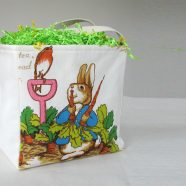 A little something for the holidays? Below are holiday specific aprons, bibs, bags, and accessories.
Stay tuned as the year goes by for new treats for Valentine's Day, St. Patrick's Day, MLB Opening Day, Easter, Mother's Day, 4th of July, and more!
Email me for holiday ordering information.
GRADUATION
be true to your school!
Celebrate graduation with comfy pillow made from their school's logo t-shirt. I take either an old high school or college t-shirt and use it as the center-piece of a 27″ pillow … great for comfort on those long study nights or, yeah, just for relaxing in the dorm. A little bit of home to soften the transition. From $50.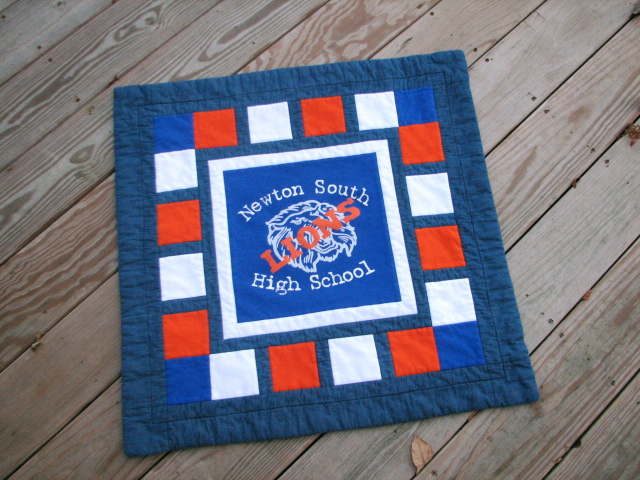 hi, mom! I'm home!
You know you're going to miss them when they head off to college. But you won't miss the laundry. And while a nice bag may not make laundry fun, it might entice them to do it on their own. Bag is 14″ by 42″ and comes with a detachable coin purse for those quarters … or stuff it with laundering instructions. $50.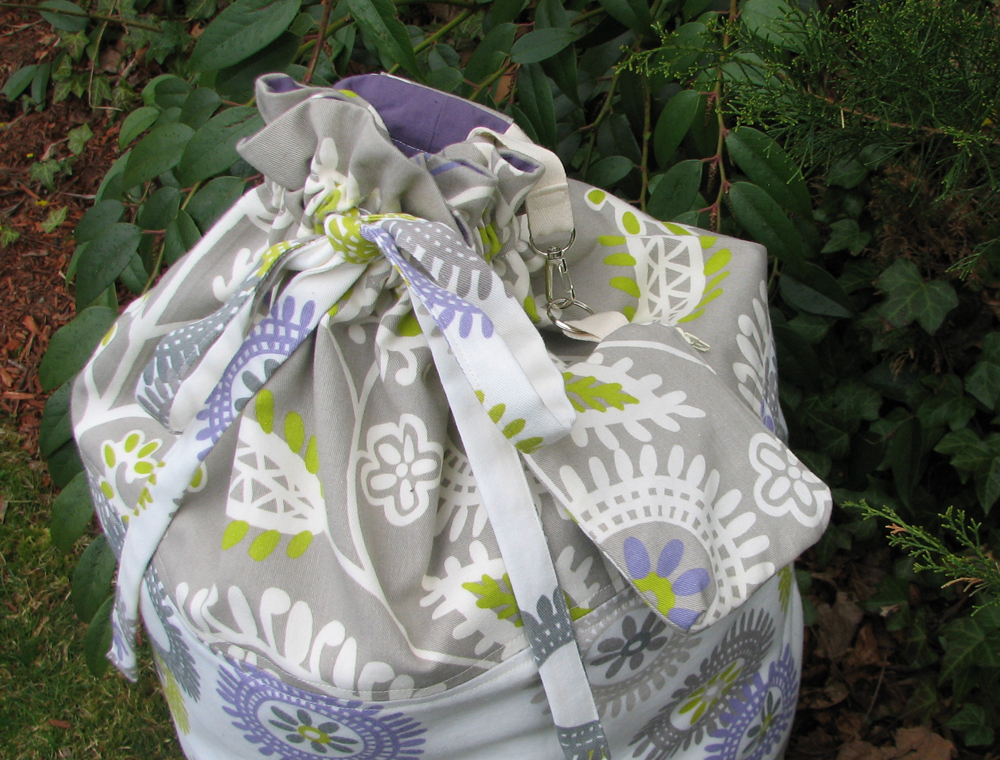 EASTER
peter rabbit baskets!
Welcome the Easter Bunny in style with a fabric basket made from vintage Peter Rabbit cloth. These limited edition baskets measure approximately 10″ x 12″ (individual baskets vary). $35-$65.
Contact me for details.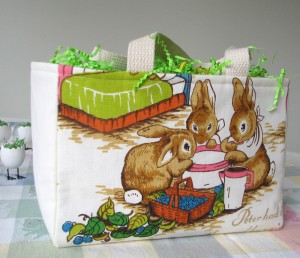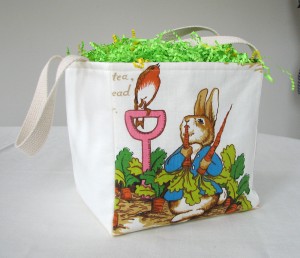 BIBS
opening day!
Celebrate the return of baseball (and maybe spring), reversible to red cotton jersey, $15.
If you can't make it to the big game in person, make yourself a batch of caramel corn, a bottle for baby, and tune in to ESPN.