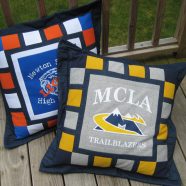 A story quilt or pillow is a perfect gift for your graduate, newlywed, parent, or you! Gather up that stash of special event t-shirts that you never wear and I can make a memory you will actually use. Commemorate a soon-to-be former home town, or maybe wrap yourself in the memories of a loved one.
T-shirt quilts are made from your own shirts … let's take them out of the closet or from under the bed!

what's the process? All quilts are custom-designed and made for you. I will work with you to choose colors and a design that match your style.
you provide the shirts, I provide the rest
12 to 24 shirts make a throw to bed-size quilt
preliminary design provided for your approval
shirts are cut, backed, and sewn with coordinating sashing
top and back are layered with cotton batting for just the right weight and look
blocks are individually machine-quilted to highlight the image
quilt is bound and ready for snuggling!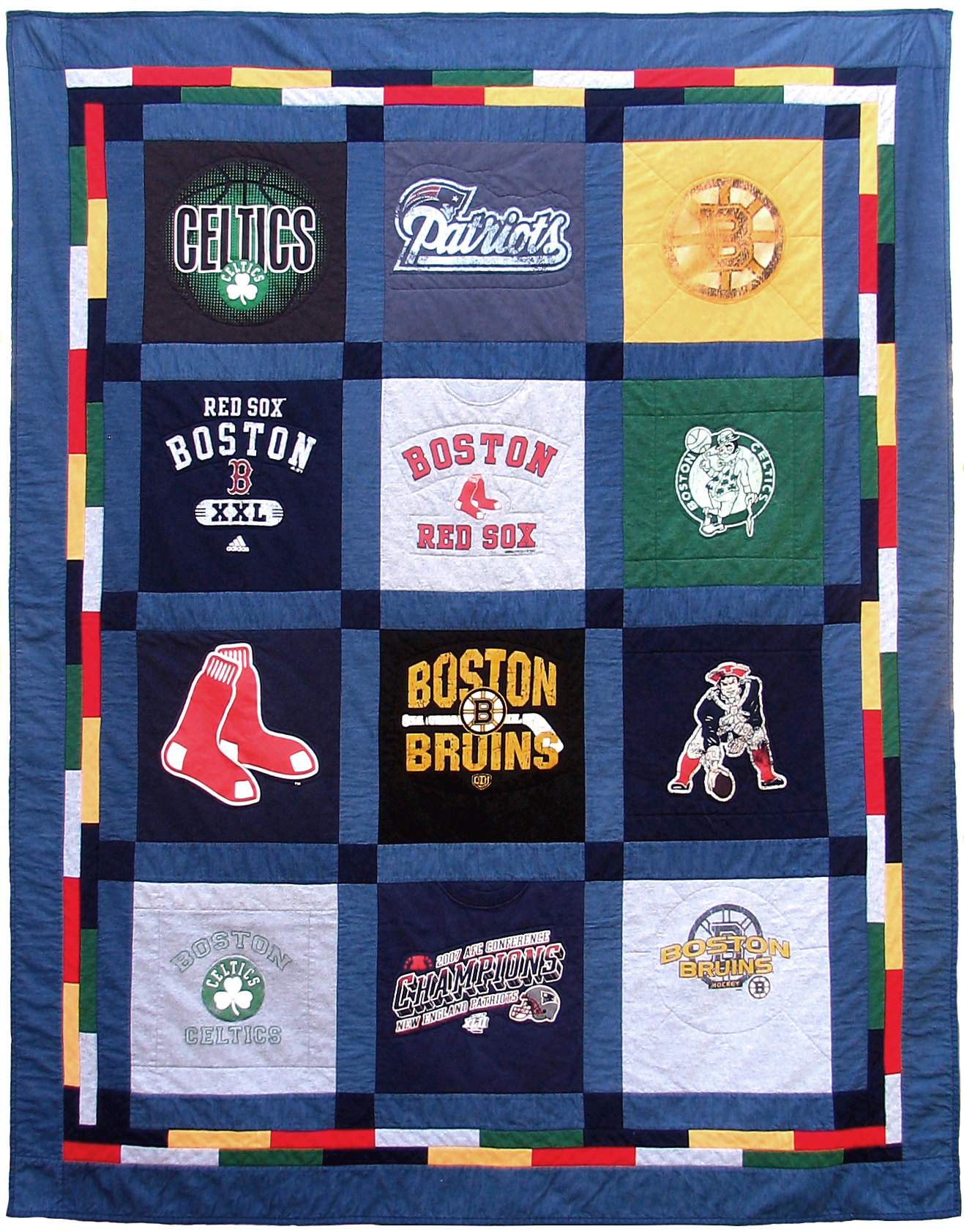 Price is dependent upon number of t-shirts and design elements requested. Before purchasing, we'll discuss size, colors, delivery date, etc. It's your quilt, your memories, let's make it uniquely yours. Email me for detailed information.
Not ready to part with all those shirts? That's okay. Take just one and I can turn it into a comfy pillow for the couch or dorm room. Let's chat!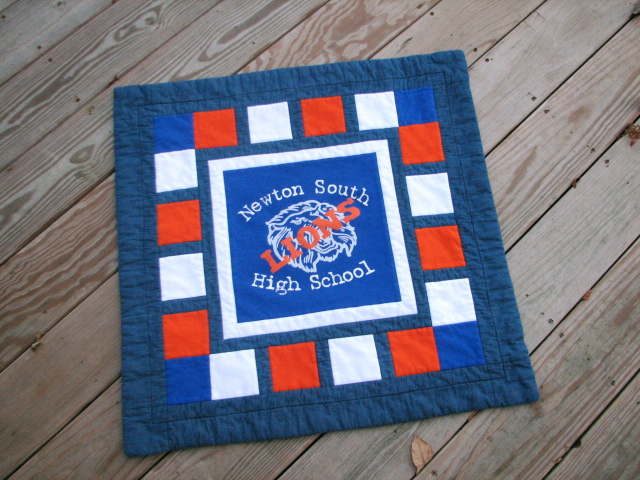 baby clothes memory quilt
I saved squares of the babies' clothes and eventually turned them into quilts. One is now off to college with its owner! These were my first quilts and I naively kept saving and saving fabric squares … they're big. I'd be happy to work with you and create a special quilt for your child or grandchild. Let's chat!