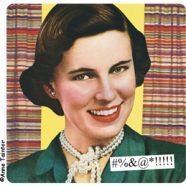 Wow. How many years have I been carrying a bag with a pincushion? How many times have I pierced my finger on said pins?
Years ago, my mother wove some lovely fabric and made me the bestest pincushion and needle folder. They travel with me regularly for all those sewing emergencies that come up if your life is fabric. And many was the time when I would reach for the pincushion and stab my finger.
Then one day, unexpectedly, my brain kicked in and did this:
Yeah, that should not have taken 20 years … it's not rocket science. And that takes me back to one of my all-time favorite comedy skits Mitchell & Webb Brain Surgery. Enjoy!